Begin of page section: Content
Discourse & Arts: Full programme now online!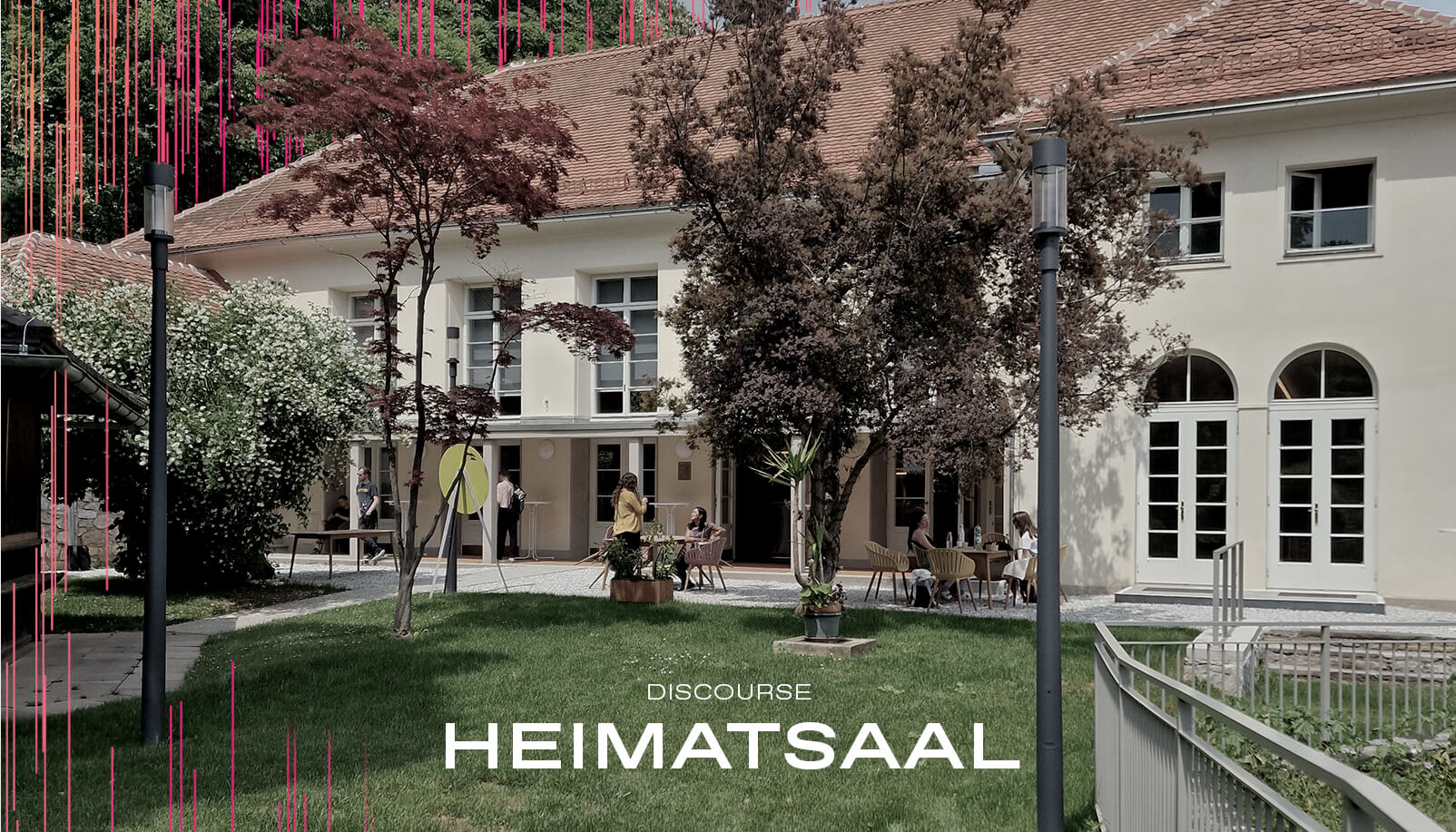 Festival theme 2022: Transition
From the global pandemic to the war in Eastern Europe and the increasingly blurred lines between libertarian and authoritarian - Change is happening. Where these transitions are leading and what they mean will be discussed this year by an exciting potpourri of speakers from the dazzling spectrum between art, theory and activism.
The opening show on Wednesday, 13.07.2022 in the Lesliehof kicks off three days of discussions, lectures, film screenings and workshops.
Free admission to more than 14 events with over 30 international guests offers the discourse programme in the Heimatsaal of the Volkskundemuseum am Paulustor.
At the same time, the Heimatsaal will function as a festival centre this year with a check-in format and a brunch starting at 11 am. The summer vibes will be musically accompanied by DJ lines in the Heimatsaal's aroma garden.
The topics in the discourse programme range from psychology, media and journalism to transformation studies, activism, network politics and geopolitics as well as sustainability.
Overview of the Elevate Discourse 2022 >> Programme overview
From multimedia environments and holistic healing performances to spatialised sound pieces, there is also a lot to discover in the arts section of the festival.
Wholesome community experience and 3-D sound installations will make an important contribution to the art programme within the multimedia music performance "Community of Grieving" by Zosia Hołubowska and Julia Giertz.
In the Mausoleum, electro-acoustic compositions by many exciting artists can be explored, which will be spatialised via three different multi-channel sound systems. Utrumque - the duo of IEM professor Gerhard Eckel and EMS researcher Ludvig Elblaus have developed "Work", an interactive installation that will be heard both in the Forum Stadtpark and outside via a PA in the park.
The festival programme still includes the installation "Music for Elevators" created by Brian Eno in the lift of the Schlossberg in Graz.
Admission to the art programme is free.
An overview of Elevate Arts 2022 can be found here >> Programme overview.
End of this page section.
Skip to overview of page sections.