Elevate Extended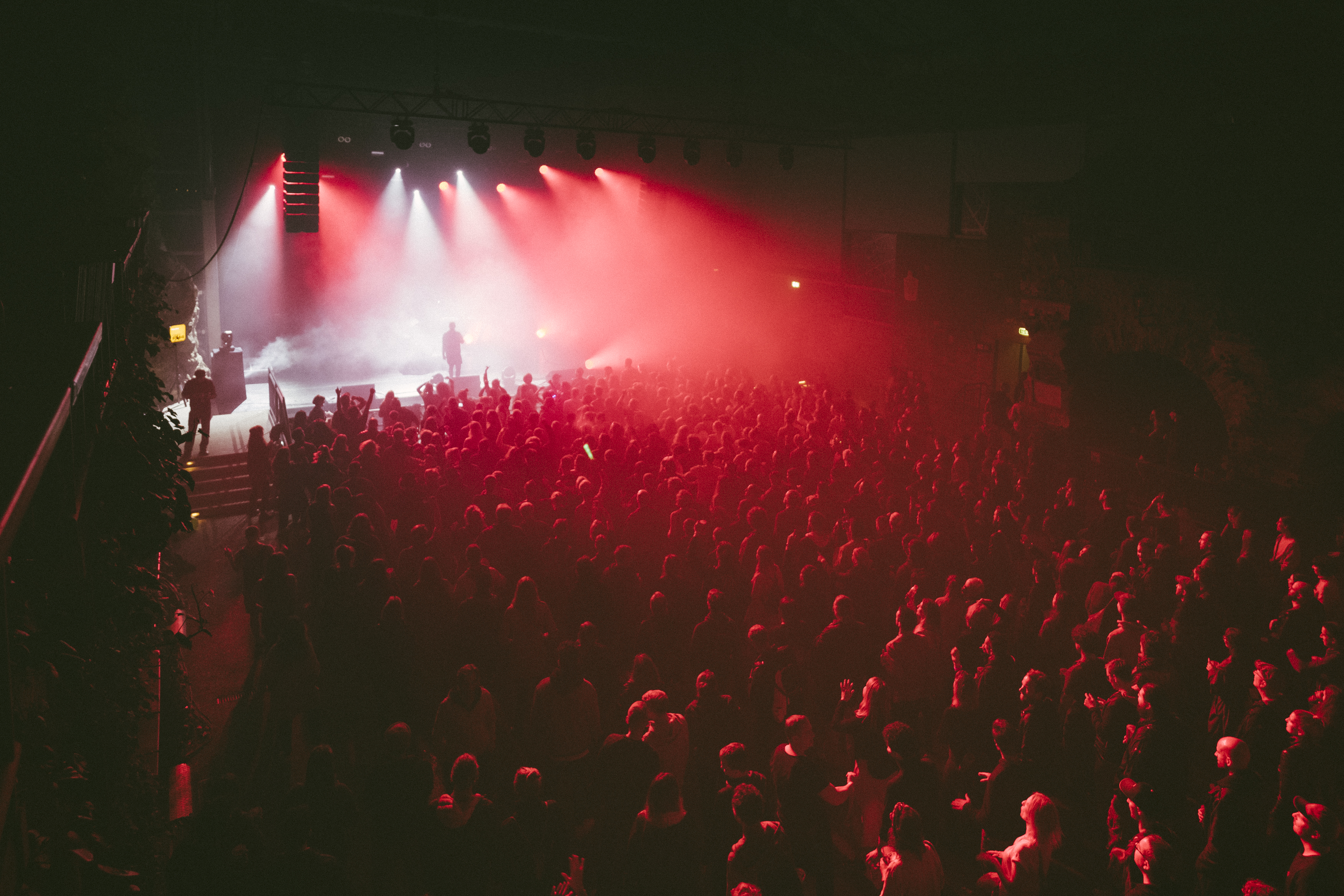 Closing Event with Modeselektor
For more than two decades Gernot Bronsert and Sebastian Szary have been on the road in the wide field of electronic music and have programmed their way through the many varieties of this sound world with their project Modeselektor.

In 2020, due to the pandemic, the duo spent more time in the studio than ever before and went on a treasure hunt in their archive. They reshaped old tracks, constructed new ones, and gradually pieced together the mixtape - in response to the chaos and uncertainty of the outside world.
The result: Modeselektor Extended - a 27-track mixtape of unreleased and brand new music that brings the unique, high-energy live experience of a Modeselektor show into listeners' living rooms.

Last Saturday, their path led them back to the stage at Schlossberg in Graz to present Extended live in front of a large audience.
77 Million Paintings by Brian Eno
In addition to his musical career, for example as the founder of ambient music or his work as an internationally renowned producer, visual artist and activist, Brian Eno is also known for his visual experiments with light and video. An example of this is the multi-sensory installation 77 Million Paintings. For it, Eno composed "visual music" conceived as a constantly evolving landscape of sound and images in which every moment is unique.

A specific and expansive 3D sound adaptation of 77 Million Paintings has been developed for the 2021 Elevate Festival, incorporating the Dom im Berg's Ambisonic sound system installed in 2019.
Find all Photos of Elevate Extended and the 17th festival edition here.
We want to thank of friends of Elevate und are looking forward to the next edition of Elevate from 02.03. - 06.03.2022.