Nuit Sonores Festival.
Nuits Sonores is a French festiva dedicated to electronic music and independent, visual and digital culture. Each year, the festival transforms about 40 locations across the city.
Since the festival's beginnings, over 250 locations in Lyon have been used and redesigned including art galleries, industrial wastelands, rooftops and even public swimming pools.
Since 2011 the European Lab forum takes place at the same time as the Nuits Sonores Festival. Created with the European Union's support, the European Lab is a European platform for exchange and wants to gives a voice to a new European generation. Topics like culture, creation, innovation, new media and entrepreneurship are discussed during the annual forum in Lyon and at the European Lab sessions that take place regularly across Europe in collaboration with other platforms, networks and festivals.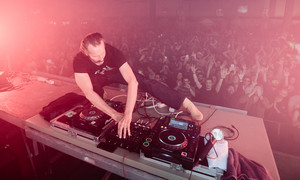 c/o pop Festival
The c/o pop festival is one one of the most renowned festivals for electronic music in Germany. This year the festival welcomed more than 120 artists and bands from more than 20 countries in Cologne, a new record for the Cologne Music Festival. In addition to national and international stars such as Boy, Jake Bugg, and OK Kid the organizers are very aware on the promotion of young music talents and thus attracted around 30,000 visitors to the more than 70 concerts and parties. Among the highlights are, of course, the several special events such as the popUP NRW award, the label evenings and networking events in the context of the c/o pop festival. A special highlight this year was once again the so-called c/o pop Super-Saturday. The Belgian Quarter and surrounding streets in the center of Cologne became a huge festival stage. About 50 young German Acts ensured with their performances an extraordinary atmosphere in the city.
Parallel to the festival, the c/o pop Convention takes place, offering over 1,000 professionals a two-day conference programme all about the topics of "Brands & Music" and "Fair Trade Music" as well as the new focus on "Sync". c/o pop Convention is the business platform for anyone working at the interface between brands, music & entertainment content.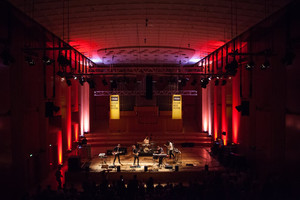 Resonate Festival
Resonate Festival is a new media festival, situated in Belgrade, the cultural capital of South-Eastern Europe. Resonate is a platform for networking, knowledge sharing and education. It builds on this effect. It brings together artists, designers and educators to participate in a forward-looking debate on the position of technology in art and culture.
The festival lasts for four days and provides an overview of current situation in the fields of music, visual arts and digital culture. Guest artists, lecturers and other participants are chosen to represent the cutting edge of the contemporary creative industry in the world.