Begin of page section: Content
Elevate Extended: Modeselektor in Graz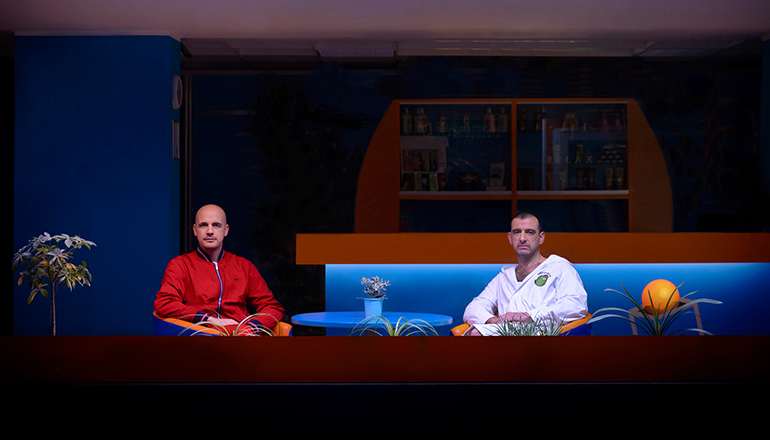 28.8.2021, KASEMATTENBÜHNE / SCHLOSSBERG / GRAZ
For more than two decades now, Gernot Bronsert and Sebastian Szary have been on the road in the broad field of electronic music and have programmed their way through the many varieties of this sound world with their project Modeselektor.

In 2020, due to the pandemic, the duo spent more time in the studio than ever before and went on a treasure hunt in their own archive. They reshaped old tracks, constructed new ones and put the mixtape together bit by bit - as a response to the chaos and uncertainty of the outside world.
The result: a 27-track mixtape of unreleased and brand new music that brings the unique, high-energy live experience of a Modeselektor show into listeners' living rooms. "Extended" will be followed by a series of EPs, each focusing on one track from the mixtape and featuring alternate versions, remixes and a variety of collaborations.
5.8. - 28.8.2021, Dom im Berg / Schlossberg / Graz
On the same day, there will be one last opportunity to experience Brian Eno's sound- and image-intense installation "77 Million Paintings" at the Dom im Berg. In addition, Eno's version of elevator music brings us musically up the mountain in the permanent sound installation "Music for Elevators" in the Schlossberg lift.
Tickets for all events at the festival from 4-8.8.2021 and for the additions to the programme until the end of August can be found in the >> Ticketshop.
End of this page section.
Skip to overview of page sections.