This year, arguably the most famous electronic music festival, Sónar Festival from Spain and Insomnia Festival from Tromsø will be visiting Graz. A number of sessions will again be co-curated by this year's guests as a part of the continental festival cooperation "We Are Europe". Sónar Festival from Barcelona have put together a panel discussion named "From Smart Cities to a City of the Commons" and Insomnia Festival from Tromsø, Norway will offer a view on the Quantification of Nature, ongoing climate change and resulting confrontations with indigenous peoples. Top notch guests from Barcelona and Tromsø will make their debut trips to Graz.
Here are the two festivals at one glance:
Sónar Festival
Since its launch in Barcelona in 1994, the Sónar festival has established itself at the cutting edge of the global electronic music landscape and gained respect among fans and critics worldwide for its eclectic lineups, high-quality production and unwavering support for electronic artists both new and established. Beyond the music, Sónar plays a vital role in promoting creative technology via the Sónar+D programme, providing a unique platform for exchanging ideas and exploring the spaces where creativity and technology meet in a fun and inspirational environment. Sónar+D is the international conference that brings together a combination of activities with a common theme: the relationship between creativity and technology, and the digital transformation of the cultural industries involved. It is a meeting point with an interdisciplinary approach. It targets professionals within the creative, technological and cultural industries to pursue their interaction.
https://sonar.es/en/2017
http://sonarplusd.com/

Insomnia Festival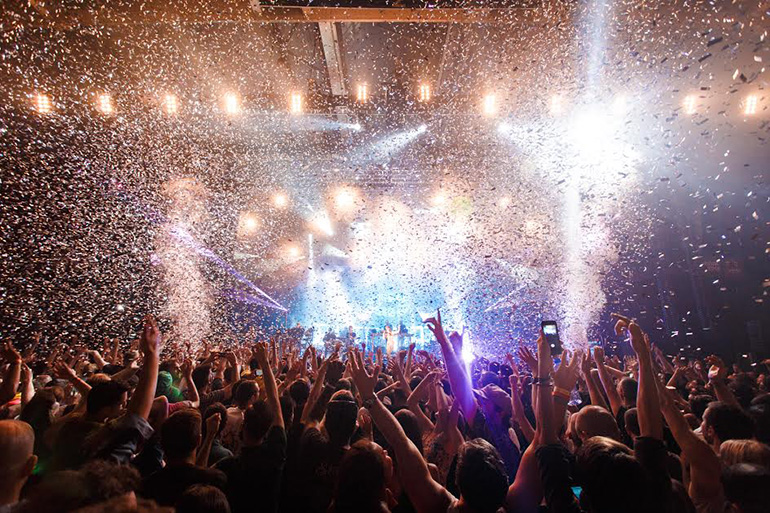 Insomnia is a festival for innovative electronic music – which means music created with electronic contraptions. The Festival also combines new, innovative music with new technology and design through public seminars during the festival. It takes shape through live concerts, dj/club events, seminar, exhibitions, performance, installations and debates. The festival has its base in Tromsø as the city was Norway's capital of house and techno when the genre first emerged. Insomnia Festival is a non-profit event, with the main goal to create an artistic melting pot and an important platform for innovative artists above the arctic circle.